This strawberry martini is maple-sweetened and easy to make with just strawberries, vodka and lemon juice. It's also vegan and gluten-free with the right kind of vodka.
I've been enjoying this strawberry season and am happy to have added more strawberry drinks to my recipe index this summer. I started off with this Strawberry Latte, a great pick-me-up drink. Then I added this delightfully zingy Strawberry Mule to my collection of cocktail recipes.
Today's recipe is perfect for your late-summer BBQ or relaxing with friends whenever. So let's get to it!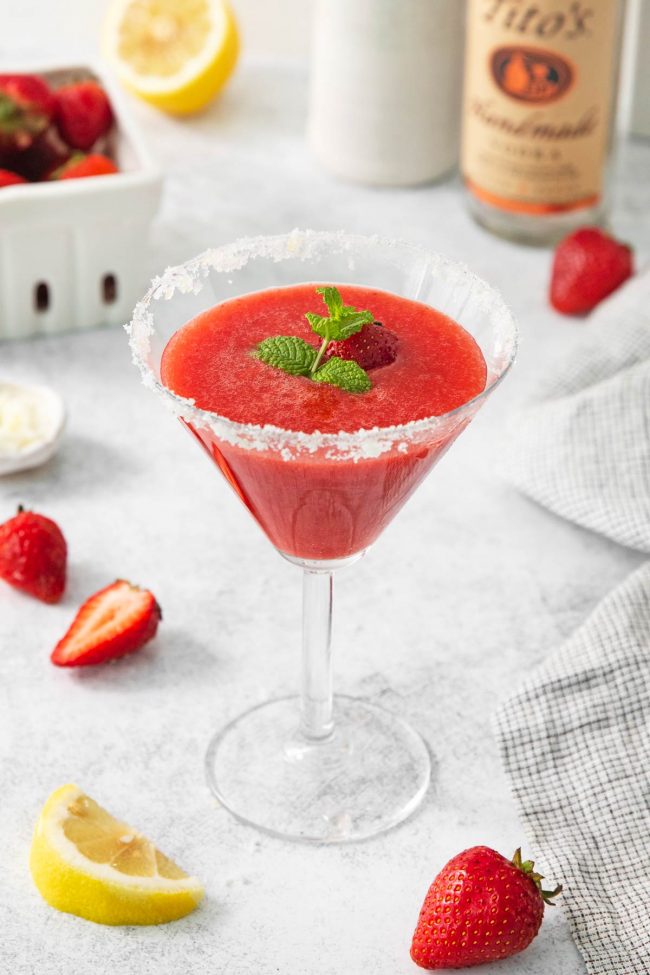 Ingredients
Basic stuff here. Feel free to use lime juice instead of lemon!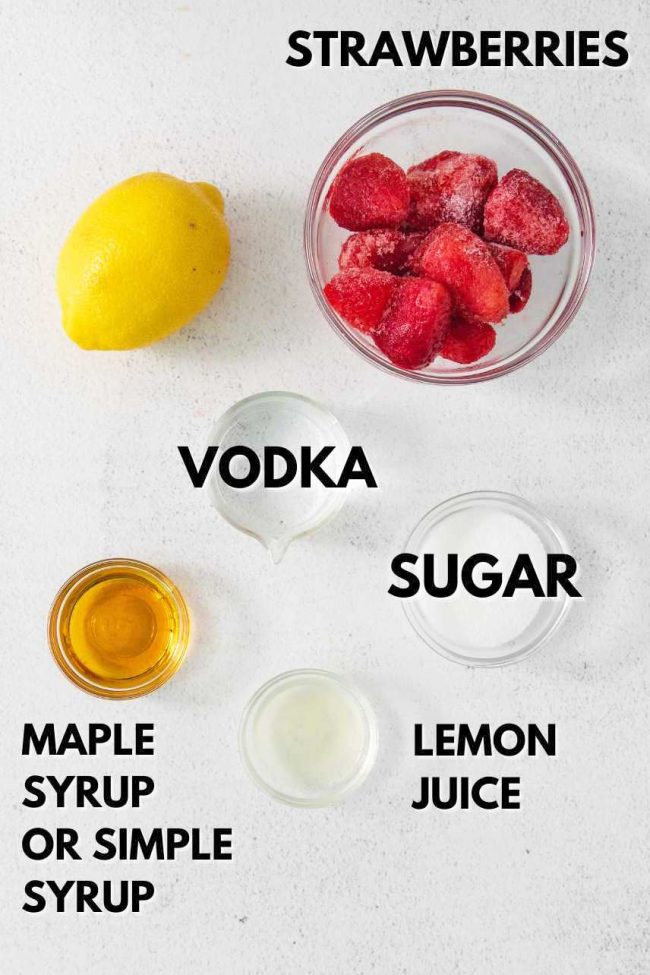 What vodka should I use?
You can use any vodka you have, but you may want to read further if you have dietary restrictions.
I never use expensive vodka in my cocktail recipes, but not the absolute cheapest, either. But pretty close. ;)
And with all the other flavors, my drinks still come out great! So use whatever you have.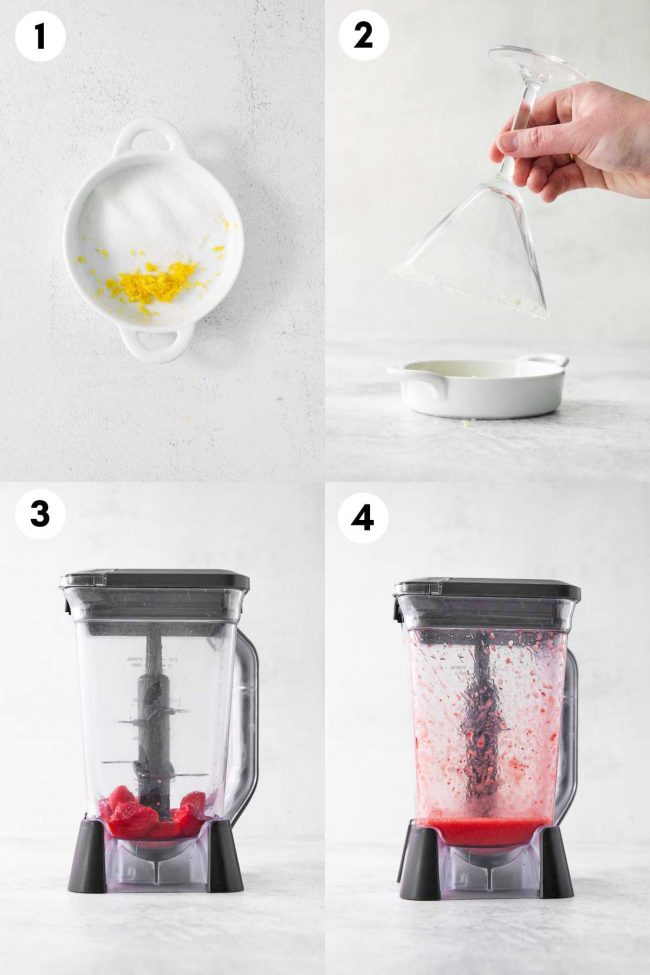 Is vodka gluten-free?
Vodka is a distilled spirit and can be made from various ingredients, including grains.
Distilled spirits, including vodka, are considered gluten-free.
During the distillation process, the alcohol vapor is separated from the water and other ingredients, and alcohol vapor is condensed back into liquid form, leaving gluten proteins behind.
However, some vodkas with added flavorings may not be gluten-free, so if you're not certain, you can ask the company directly.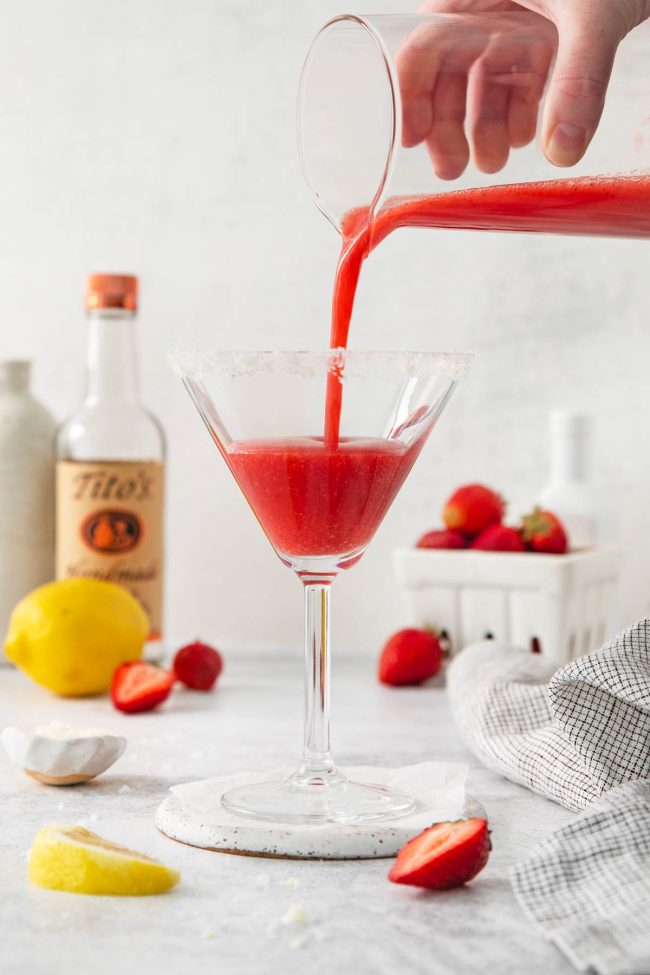 Is vodka vegan?
Nearly every brand of vodka, including other distilled spirits, is suitable for vegans.
Vodka is vegan in that it's fermented and distilled plants and doesn't contain any animal products excluding those made with honey, a cream base or some added flavorings.
Animal products aren't used in filtration either, so most vodka brands' ingredients are vegan-friendly.
You can search the Barnivore website to ascertain if a product is vegan. I searched vodka, and this list is what turned up for vegan vodkas.
But if you're concerned about it, you could ask the company directly.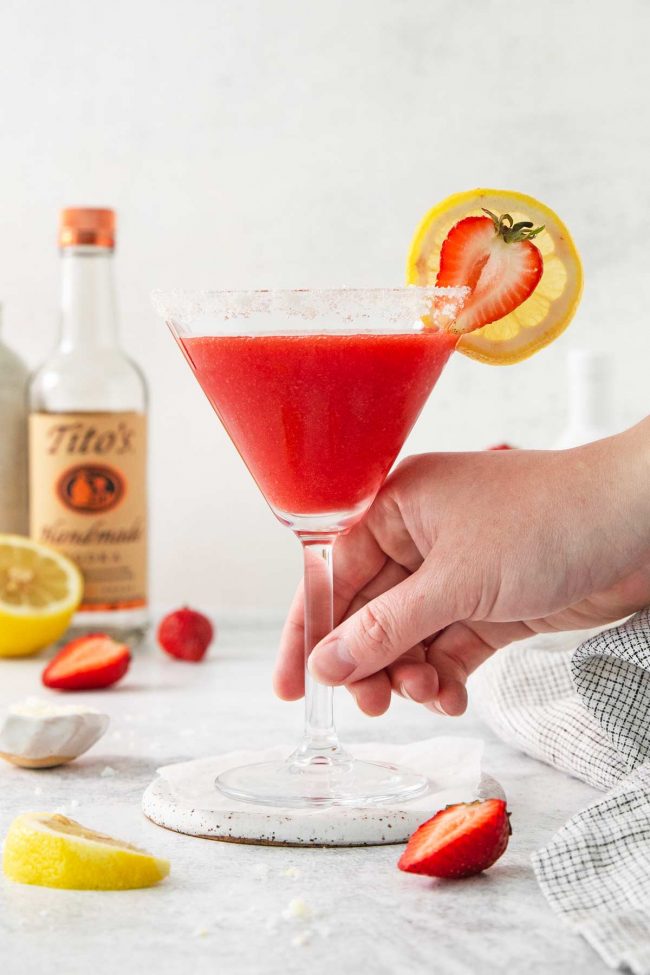 Fresh or frozen strawberries?
I use frozen strawberries mostly because it's economical, available year-round, and make the martini cold and refreshing.
If fresh strawberries are available, you can use them instead.
Fresh or bottled lemon juice?
I always use fresh lemon juice because I'm never satisfied with the taste when I've used bottled lemon juice.
If all you have is bottled, you can use it, but note it won't taste as good as using freshly squeezed lemon juice.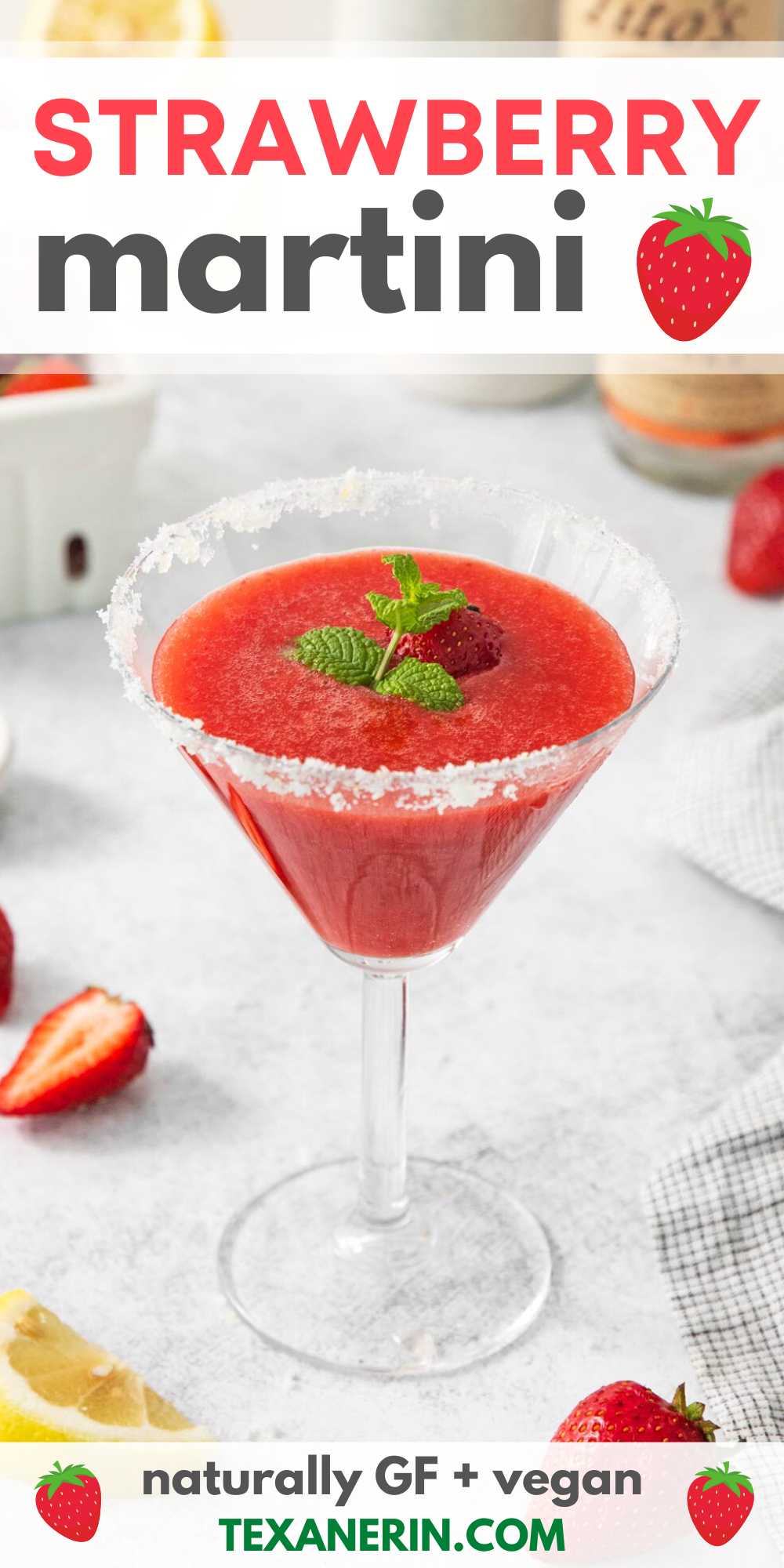 Garnish
As for garnishes, I simply add a slice of strawberry, but aromatic herbs are also a great choice.
You could use a sprig of mint or thyme to give this strawberry martini extra elegance.
More vodka martinis
I hope you'll enjoy this strawberry martini. If you make it, we'd love to hear what you think. You can comment below or tag #texanerin if you post to social media. Thanks! :)
❀
Strawberry Martini Recipe
Prep Time:
Cook Time:
Ready in:
Yield:

8 ounces (240ml)
Ingredients
For the rim:

2 tablespoons granulated sugar
Lemon wedge + zest

Drink:

150 grams / 5.3 oz (1 cup + 2 tbsp) fresh or slightly defrosted frozen strawberries
1 tablespoon lemon juice
75 ml (5 tablespoons / 2.5oz) vodka
3-4 teaspoons maple syrup
Directions
Finely zest one teaspoon of lemon zest over a small shallow plate.
Add a tablespoon of sugar to the plate and use your fingers to rub it together with the zest.
Cut out a wedge from the lemon and use that to moisten the rim of the glass.
Turn the glass over and coat the rim in the lemon sugar.
Blend together the strawberries, lemon juice and vodka in a blender until totally smooth. Stir in 1 tablespoon maple syrup. Taste and stir in another teaspoon, if desired.
Pour into the martini glass.