This matcha tea with milk is creamy, robust, and slightly sweet with maple syrup and a hint of vanilla. It's easy to make by blending 4 ingredients to supercharge your day with a tasty, healthy beverage.
You can make it with regular dairy for a traditional version or with cashew milk or another plant-based milk for a vegan and paleo version.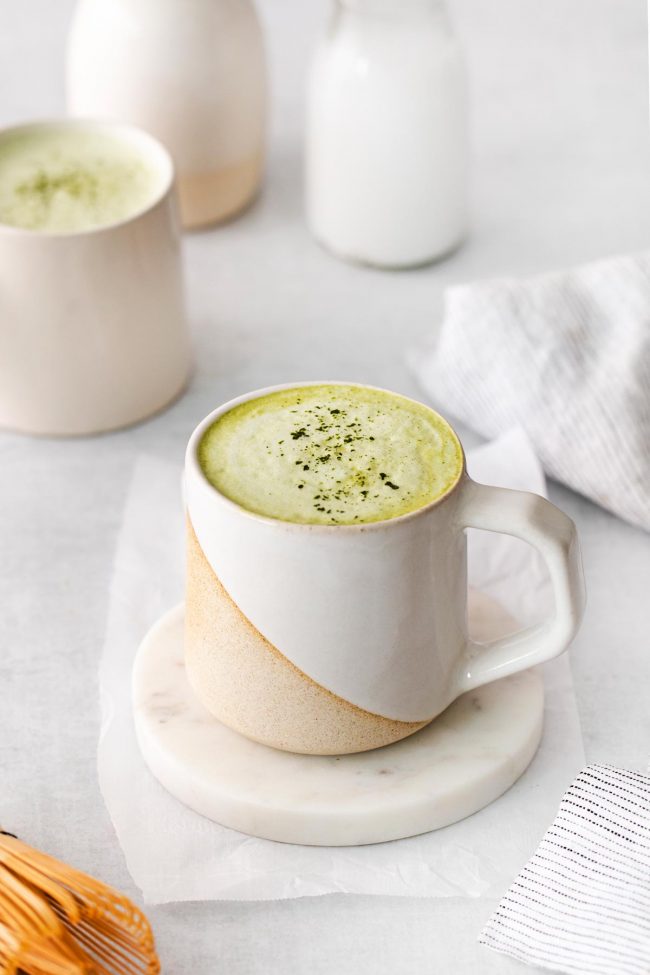 What is matcha?
Matcha is made from pulverized tea leaves and is full of antioxidants, so whether you're drinking a fun Matcha Bubble Tea or the drink we have today, you're getting a healthy, flavorful beverage.
Unlike steeping a tea bag with powdered matcha, you're actually ingesting the pulverized tea leaves.
Due to this unique cultivation method, it's particularly rich in antioxidant compounds and offers a host of health benefits, including anti-inflammatory properties (source).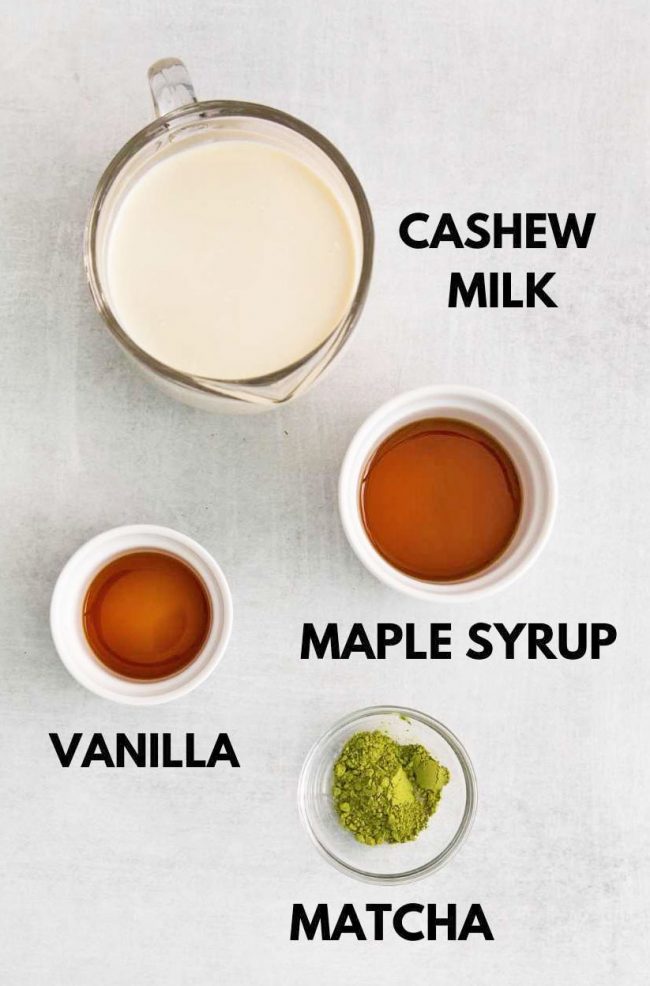 And it's versatile. You can use it to make a Chai Matcha Latte or a Matcha Protein Shake.
Baking with matcha makes the best green-colored treats without food coloring, like this Matcha Cheesecake. It's super creamy with just the right amount of matcha flavor and looks festive, too.
One study showed a significant stress-reducing effect on people who ingested matcha cookies (source). So these Vegan Matcha Cookies with loads of chocolate chips are not only yummy, they're great for stress relief. ;)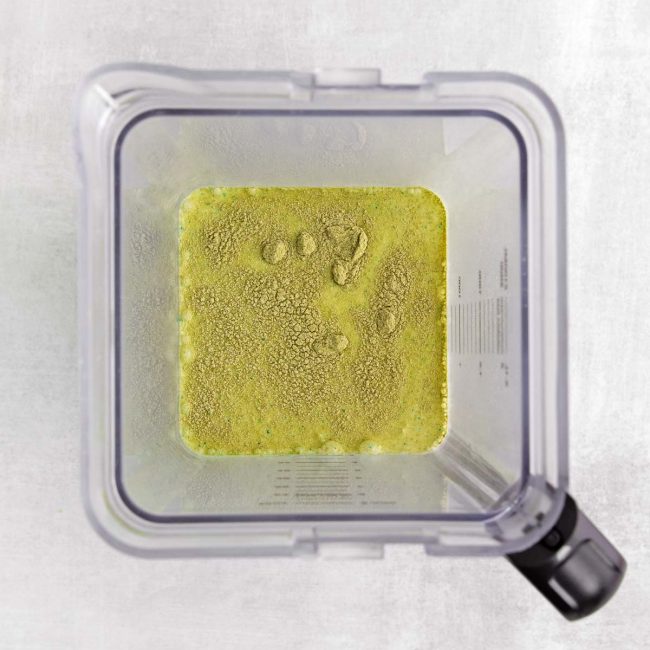 How does it taste?
I mostly describe matcha as earthy, grassy, and somewhat sweet, but read What Does Matcha Taste Like to get a better description of its flavor.
Choice of milk
You can use whatever you'd like.
I use cashew milk, which has a creamy texture and a mild, nutty flavor. It's my first choice when it comes to a dairy alternative.
Matcha and almond milk are a classic pairing for matcha lattes, keeping an earthy-nutty flavor with a creamy texture.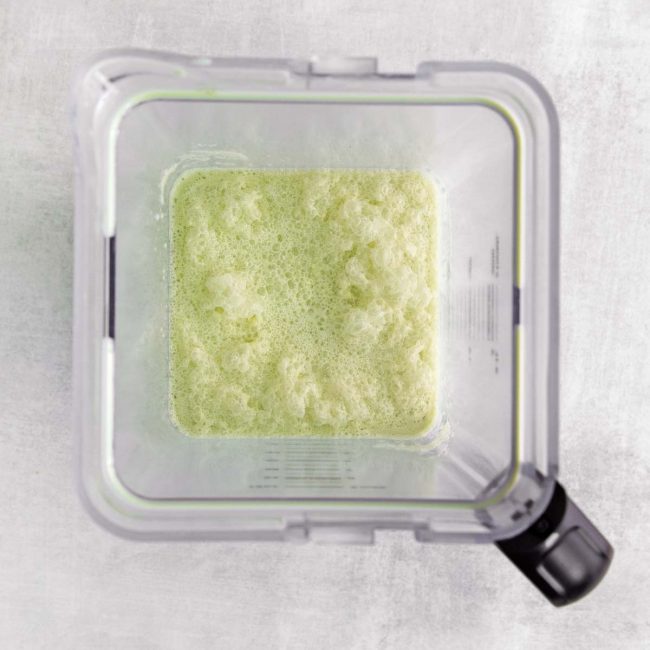 Sweetener
I use maple syrup in most of my drink recipes because it dissolves easily. It also pairs well with this matcha tea.
To make this drink, start with 1 tablespoon of maple syrup, and blend it together for about 30 seconds; taste and add more maple syrup if desired.
If you're not into using maple, you could sweeten this matcha tea with whatever you usually use in your drinks.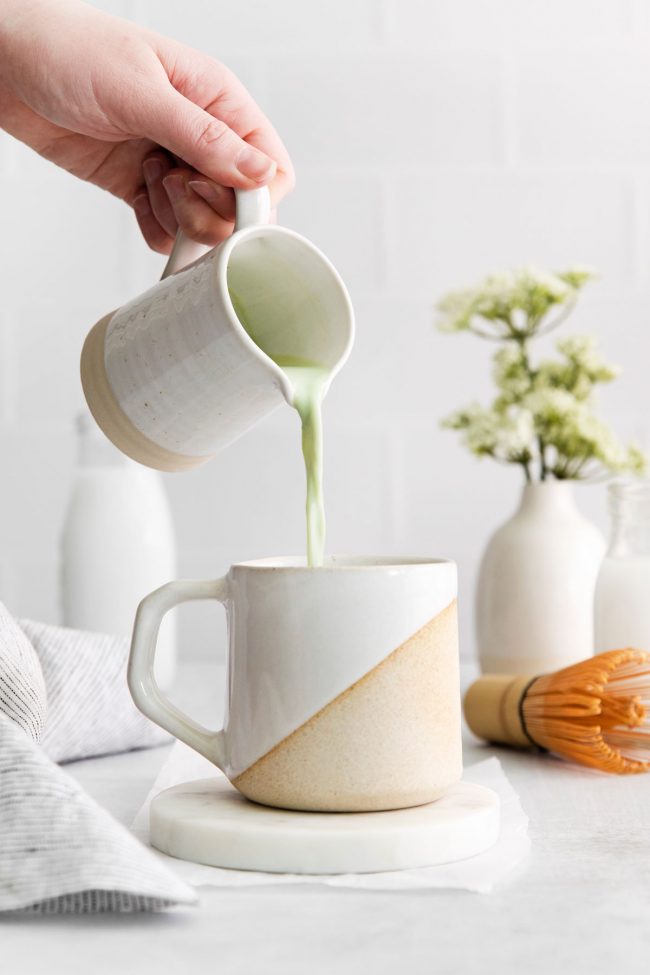 Is matcha caffeinated?
Yes, it is. The amount of caffeine varies depending on the matcha type and the amount of powder used. Matcha tea generally contains more caffeine than green tea but less than coffee.
One cup of matcha tea typically contains 70 milligrams of caffeine, while a cup of coffee contains 100 milligrams.
Because matcha tea also contains the amino acid L-theanine, known to have calming effects, it heightens alertness and focus without the jitters.
You can find decaffeinated matcha green tea if you can't take caffeine.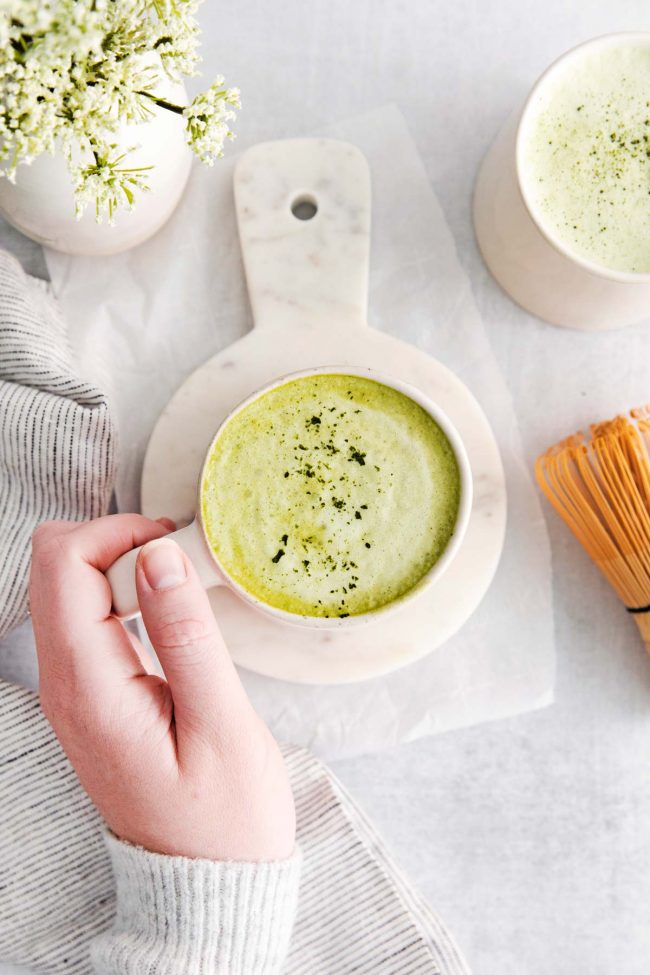 More matcha drinks
I hope you'll enjoy this matcha tea with milk! If you try it, we'd love to hear your thoughts; just comment below. Thanks! :)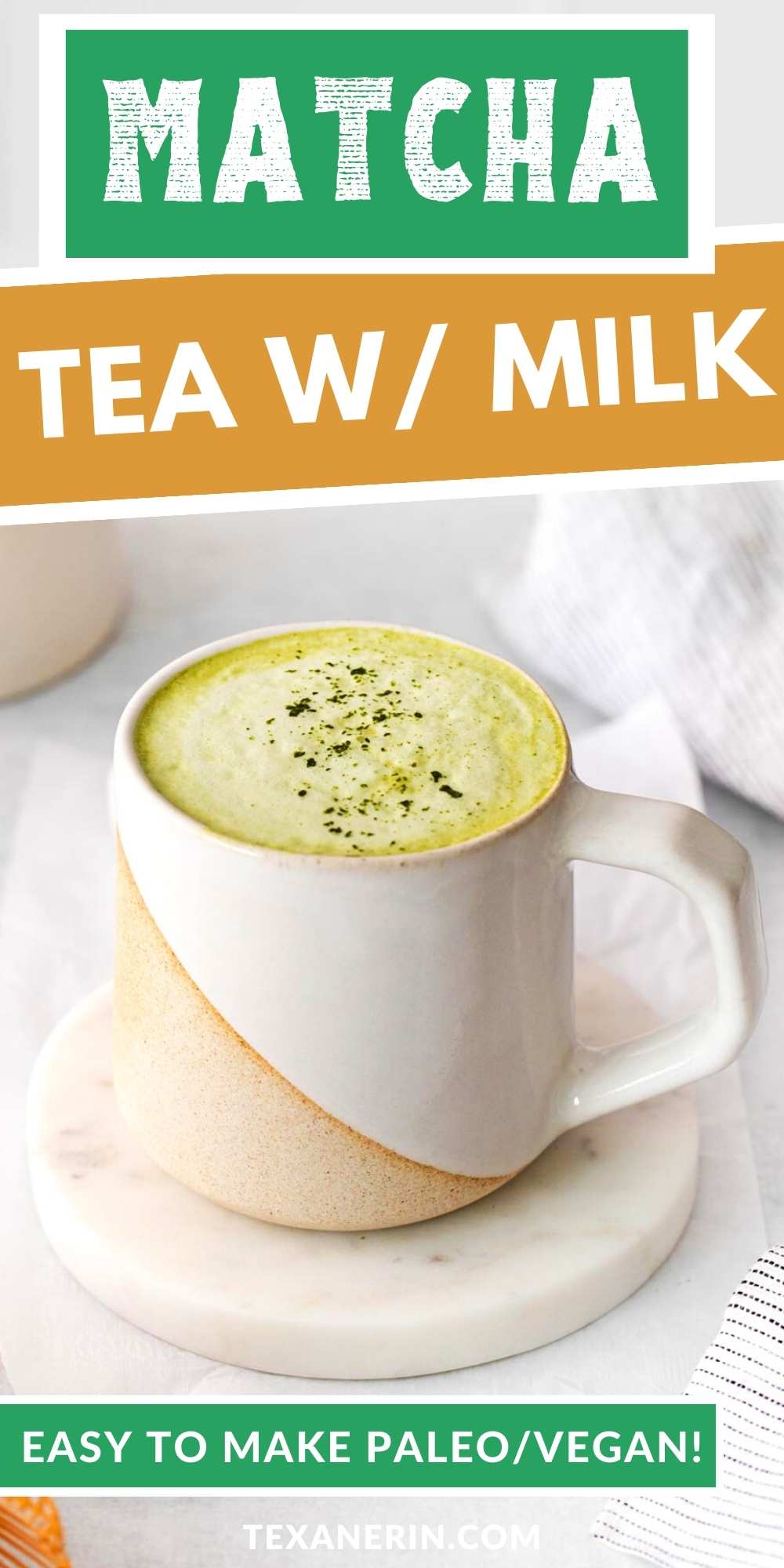 ❀
Matcha Tea With Milk
Prep Time:
Cook Time:
Ready in:
Yield:

1
Ingredients
1 teaspoon matcha
2 teaspoons vanilla extract
1-2 tablespoons maple syrup
Directions
Place everything, starting off with 1 tablespoon maple syrup, in a blender for about 30 seconds. It'll be very frothy! But it combines perfectly. Taste and add more maple syrup if desired.
Notes
Make sure it's safe to use hot liquids in your blender. It's not okay for all blenders. If it's not, then warm up your drink after blending.
If you're paleo, also make sure your cashew milk is just salt, cashews and water. No additives or "flavorings."