This matcha cocktail with pineapple is the perfect refreshing summer drink! It blends sweet pineapple juice and earthy matcha with peach schnapps, all shaken with coconut rum. Naturally gluten-free and vegan.
I've recently posted several matcha drinks, but this matcha cocktail is a first. It's a sweet concoction with grassy matcha that is revitalizing and fresh.
For those interested in a summery non-alcoholic matcha drink, try this Pineapple Matcha.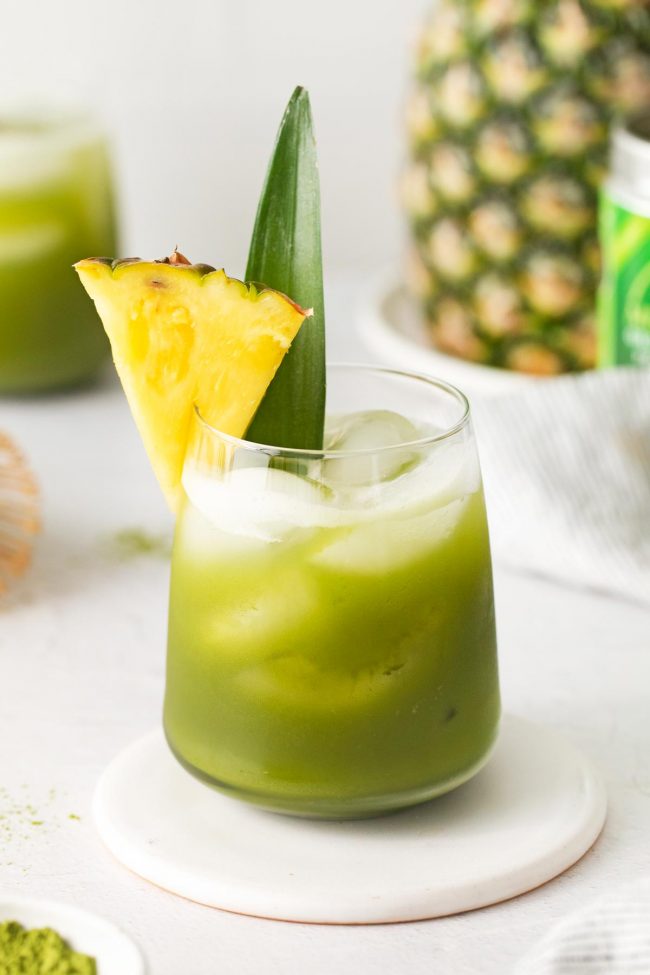 Ingredients
Hot water — is used to dissolve the matcha. Make sure to use hot water and whisk vigorously to dissolve the matcha.


Matcha — make sure to choose good quality matcha for the best flavor. It really makes a difference!


Pineapple juice — this adds a fruity sweetness to the cocktail without adding sugar.


Coconut rum — I love the sweetness and flavor of coconut rum, but you could use white rum or vodka if that's what you have on hand.


Peach schnapps — adds a bit more sweetness and enhances the fruity flavor of the pineapple.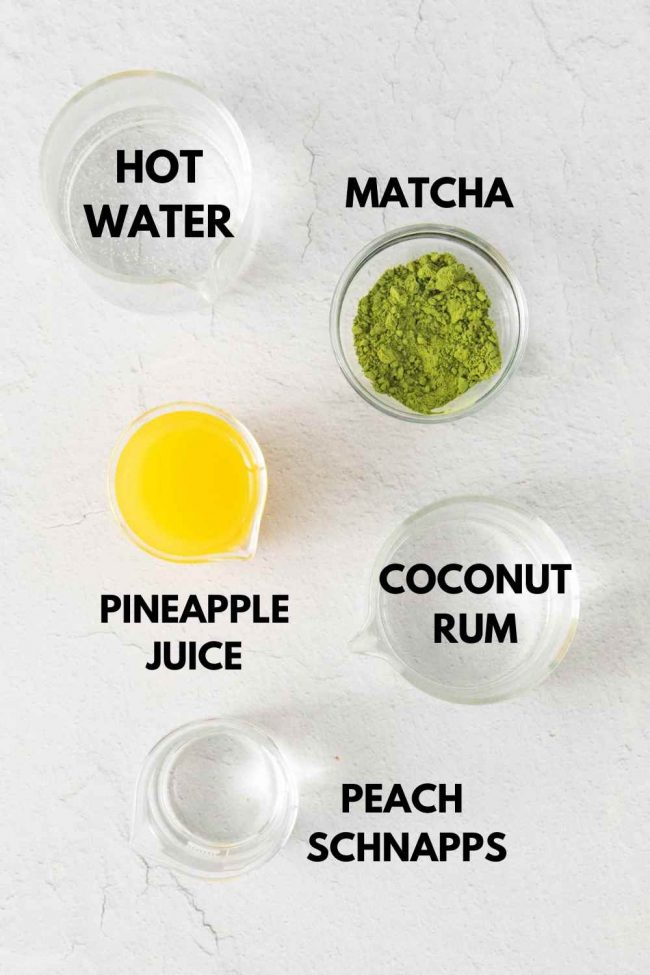 What is matcha?
Matcha is a green tea made by pulverizing tea leaves. It's energizing and comes with many health benefits.
By itself, it can taste quite strong and somewhat earthy and bitter, which is why I like to sweeten it if I'm making drinks like this maple-sweetened Matcha Bubble Tea.
Besides drinking matcha, you can also make excellent baked goods like this Matcha Cheesecake or vibrant, green and gooey Matcha Brownies.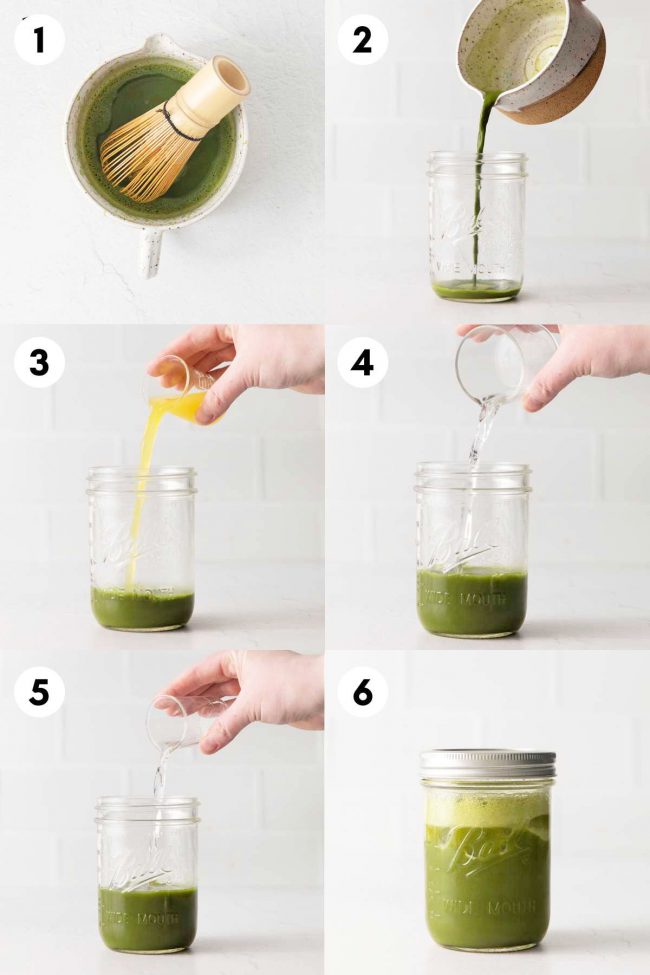 What's the best grade of matcha to use?
Matcha comes in two different grades, ceremonial and culinary.
Ceremonial is the highest quality matcha and is more expensive than culinary grade.
Because culinary grade is lower in quality, it can be a tad bitter and a bit gritty. I use ceremonial grade for both baked goods and drinks because the color is more intense in photos. But for everyday use, I usually use premium culinary grade.
This cocktail is sweetened with pineapple juice and peach schnapps, so if you just have culinary grade matcha, you can definitely use it.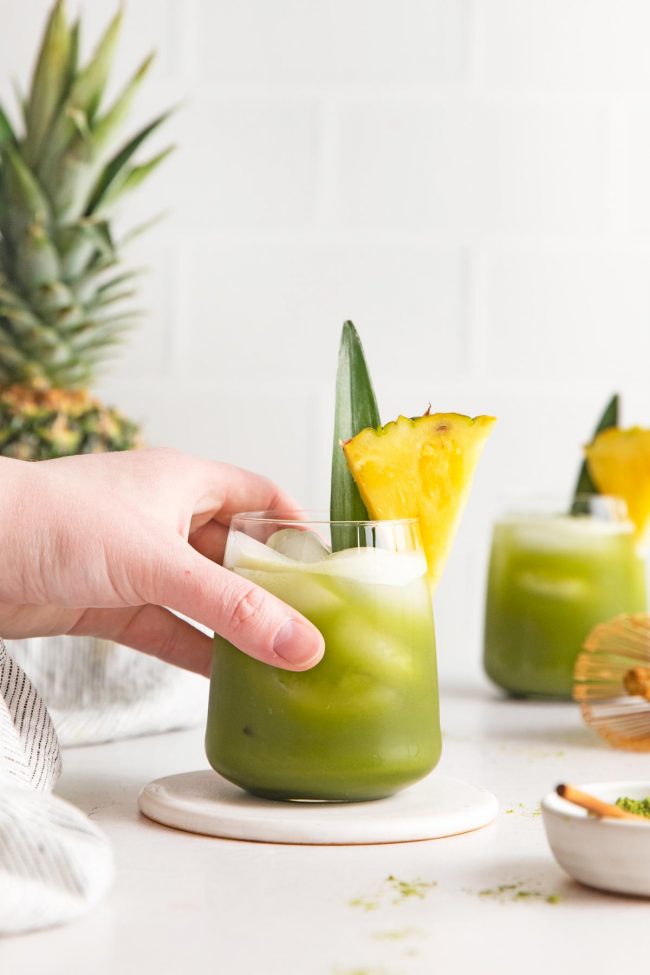 About peach schnapps
If you need to purchase peach schnapps, I recommend buying Peachtree Liqueur. It's what I used in this Peachtree Cocktail and Georgia Peach Cocktail.
Peachtree is the first peach liqueur of its kind and tastes like luscious peaches.
If you have a different brand of peach schnapps, you could use it in this cocktail, but it might taste slightly different.
Garnish
You can add a slice of peach to bring out more peachy flavors, a piece of pineapple to add a tropical flare or a maraschino cherry for extra color.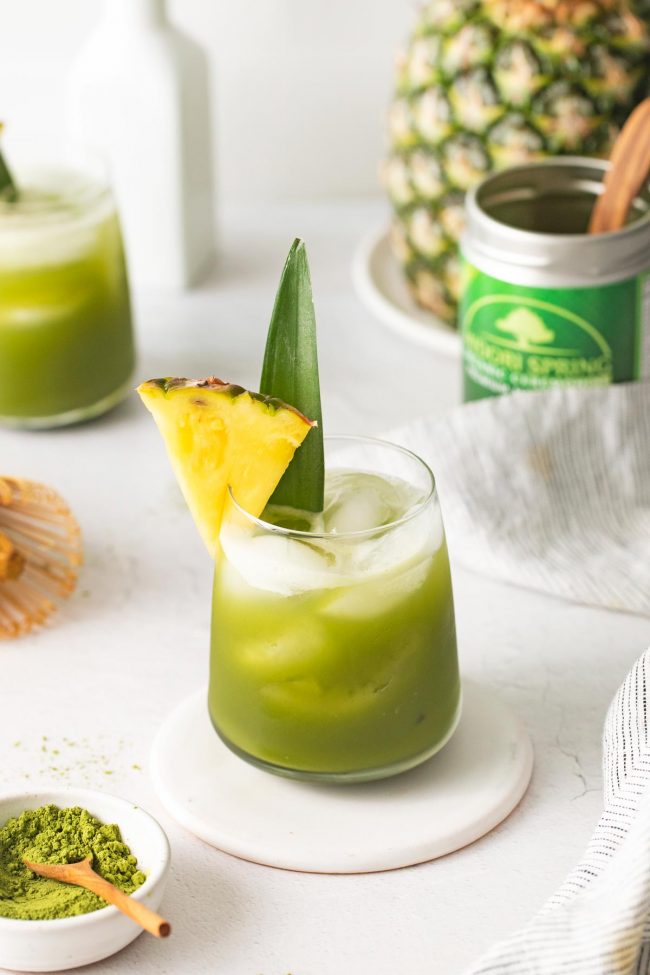 More summer cocktails
I hope you'll enjoy this matcha cocktail. Please let us know what you think! You can tag #texanerin with your photos; we'd love to see your creations. Thanks!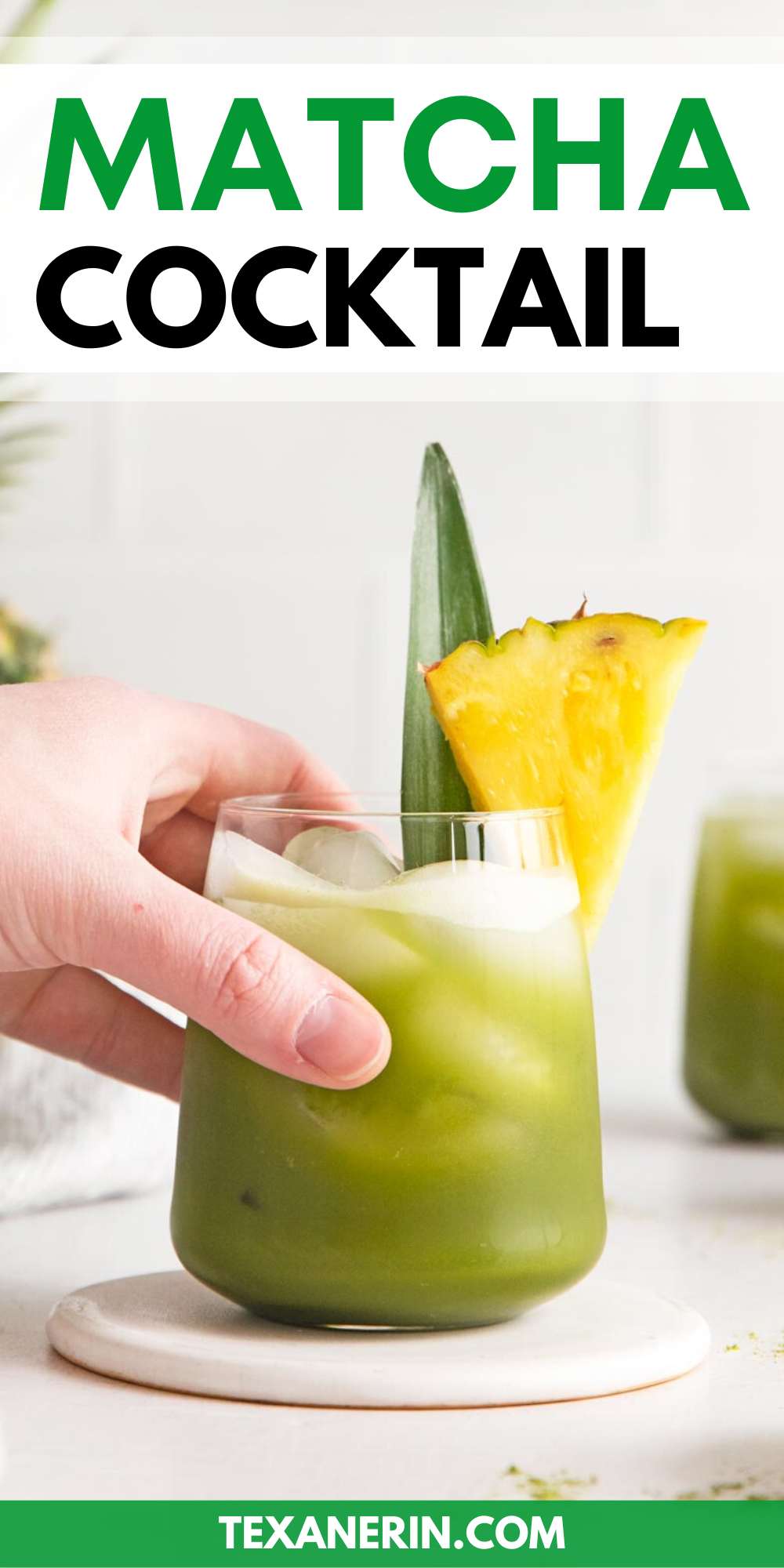 ❀
Matcha Cocktail
Prep Time:
Cook Time:
Ready in:
Yield:

1
Ingredients
2oz (1/4 cup or 60 ml) hot water
1 teaspoon matcha
2oz (1/4 cup or 60 ml) pineapple juice
2oz (1/4 cup or 60 ml) coconut rum
1oz (2 tablespoons) peach schnapps (I like Peachtree)
Directions
In a small bowl, whisk together the hot water and matcha powder until fully combined.
Fill a cocktail shaker with ice and add the matcha mixture, pineapple juice, coconut rum, and peach schnapps. Shake until well chilled, about 30 seconds.
Strain into a glass with fresh ice and garnish with a wedge of pineapple. Enjoy immediately.