Homemade peanut butter is the easiest thing ever! You'll never want to buy store bought again. This homemade natural peanut butter is so much cheaper and tastier!
Homemade peanut butter couldn't be any easier to make. Seriously. You dump peanuts in a food processor and let it go. And I'm sure some of you are shaking your heads at me. She's posting a recipe for peanut butter? Yup, I am. Because of this conversation:
Student: I make my own peanut butter! I put a stick of butter in the food processor and add some peanuts!

Me: Nooooooo!
So here's a recipe for homemade peanut butter. :)
I really don't understand how people can pay $5 or even more for a jar of natural peanut butter. And usually those jars have added fat or sugar or other things you really don't need to have. This? Just peanuts!
Be sure to use roasted peanuts. Peanuts get most of their flavor from the roasting process, so using raw would result in some subpar boring peanut butter.
If you want to get really fancy, you could use some honey roasted peanuts. That would be mindblowingly awesome. But being as I go through cups of this every week at it is, I'll have to pass on the honey roasted variety. I can guarantee you I'd sit there with a spoon and eat it all until it was gone. And then cry a little. Because I'd just eaten 43,000 calories worth of peanut butter.
According to this site, homemade peanut butter lasts for 3–6 months in the refrigerator. You can tell if it's gone bad by a rancid smell. I've been making this peanut butter for years and have never had that happen and have never had my oil separate like in the store bought kinds!
I have to admit that in certain recipes, mainly cookies, I don't like using natural peanut butter. I think that the commercial kind with lots of added fat and sugar (so, the really bad kind) works so much better. But for snacking? Or making raw treats? This homemade peanut butter totally works!
Here are some of my favorite goodies to make with this homemade peanut butter!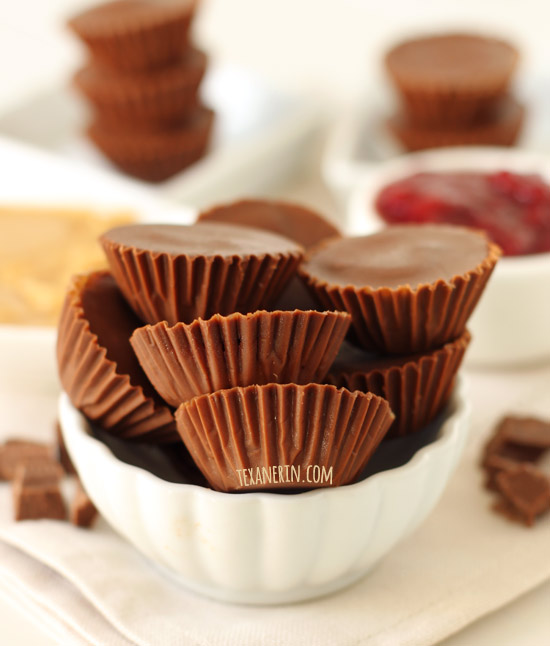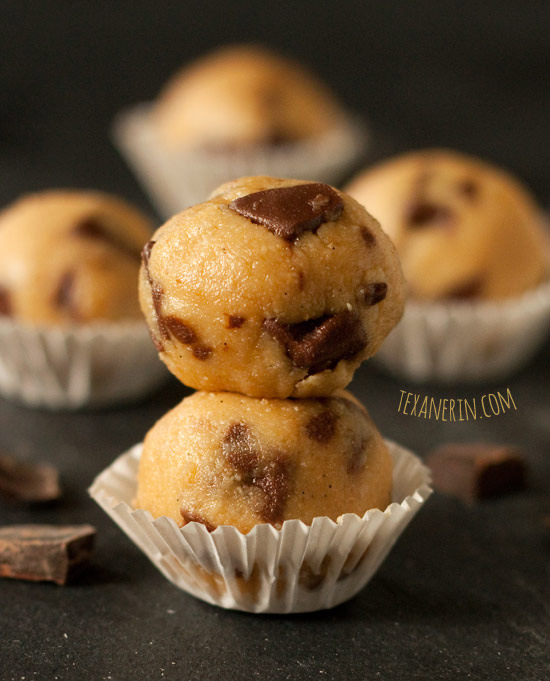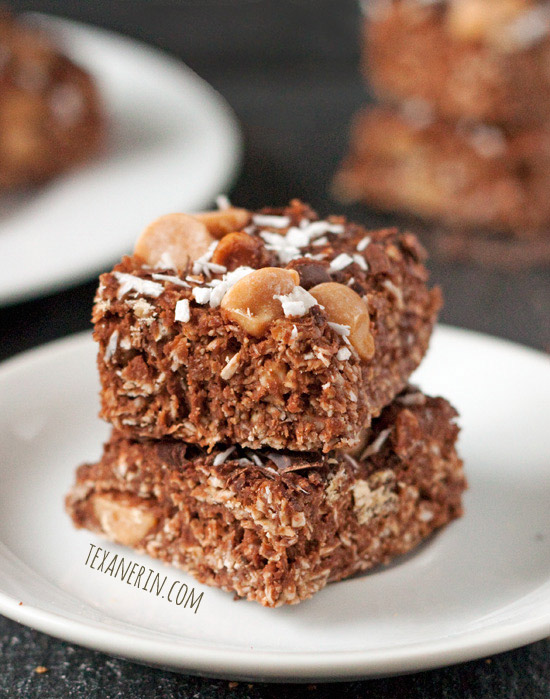 ❀
Homemade Peanut Butter
Prep Time:
Cook Time:
Ready in:
Yield:

2/3 cup peanut butter
Ingredients
1 cup roasted peanuts (I used salted, but you can use unsalted or honey roasted)
salt to taste
Directions
Dump peanuts in the food processor and process until creamy.
For me it took about 4 minutes. In my old food processor it took about 8. First there'll be ground peanuts, then it'll start to come together in a ball, then it'll be a ball, and then the ball will break down into what you see below. Then process it a little more until you're sure it's nice and creamy.
Add salt to taste.
Store in the fridge for up to three months. I've forgotten jars of peanut butter that have lasted much longer.