20 gluten-free cookies that you'll want to inhale! There are all kinds of gluten-free recipes here including grain-free, dairy-free and vegan options.
If you're looking for paleo cookies, I have you covered with this roundup of paleo cookie recipes. Today's roundup doesn't have any paleo recipes so be sure to check out that post if that's what you're looking for!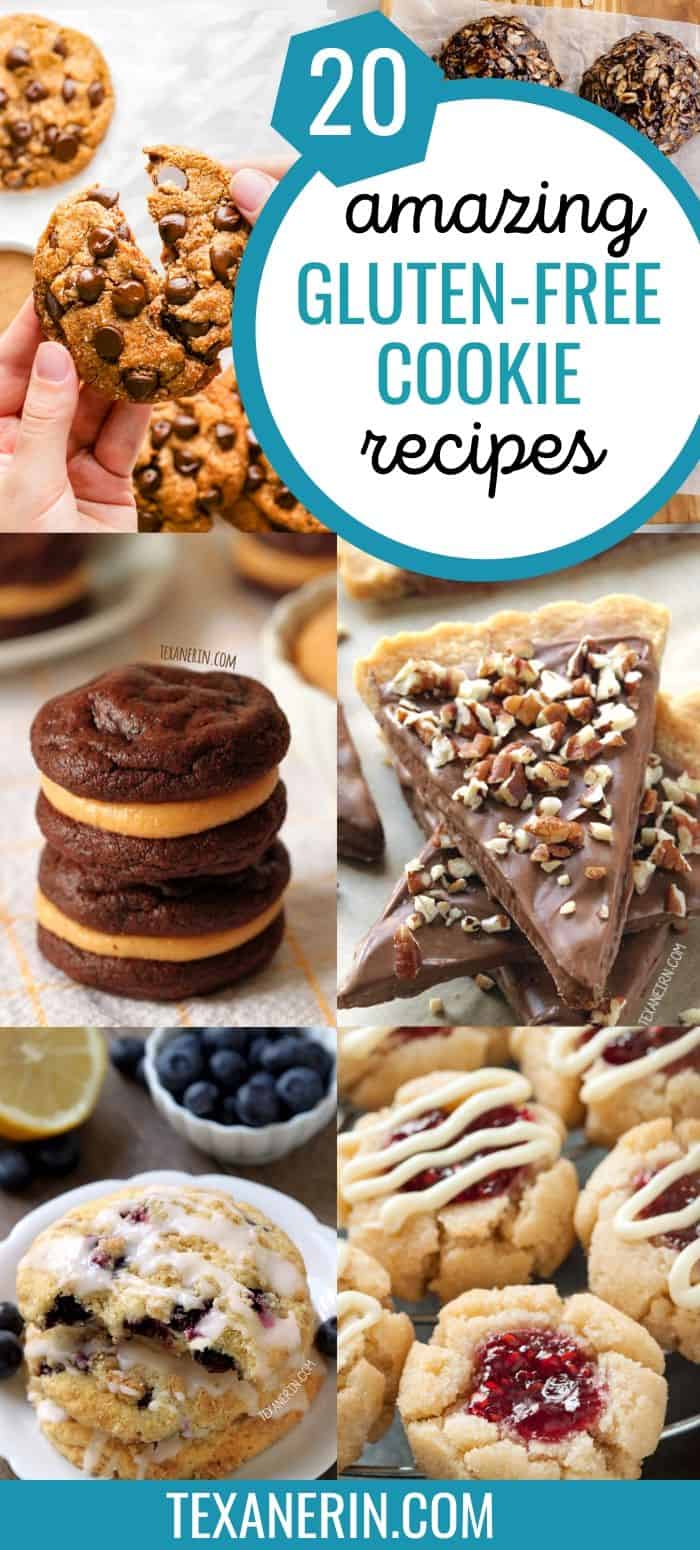 Gluten-free Cookies: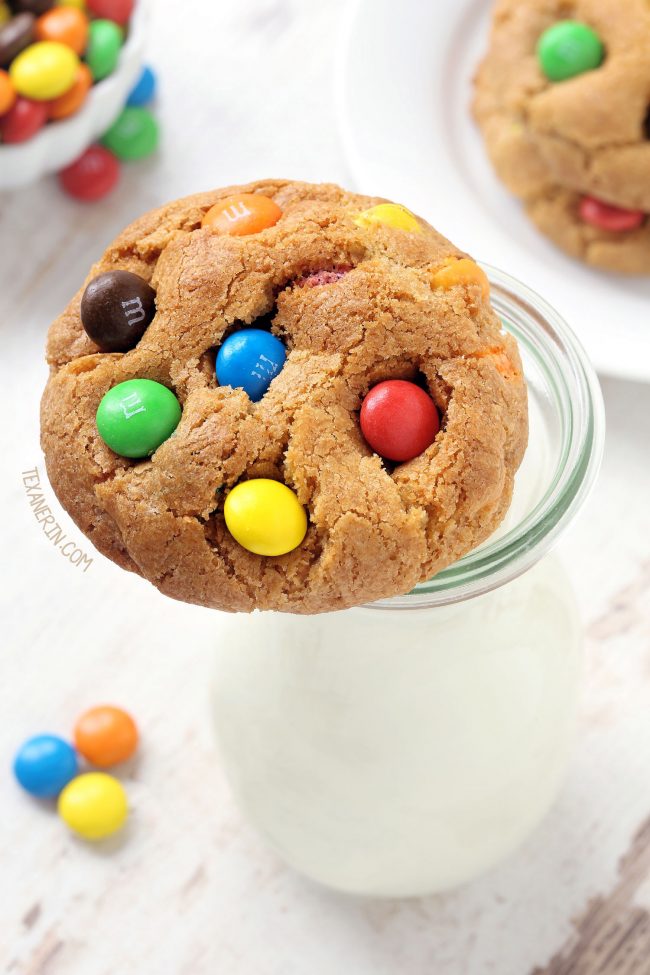 These gluten-free M&M cookies are so perfectly soft and chewy! And there's 1 1/2 pounds of M&Ms in there, which adds even more to their deliciousness. ;)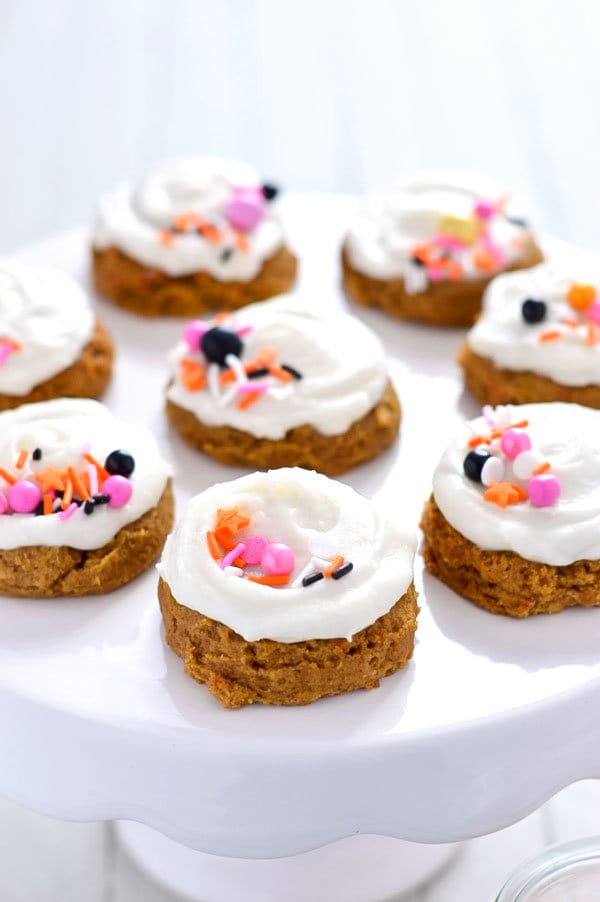 What the Fork describes these gluten-free pumpkin cookies as "little pumpkin clouds covered in more clouds of cream cheese frosting." That was enough to sell me!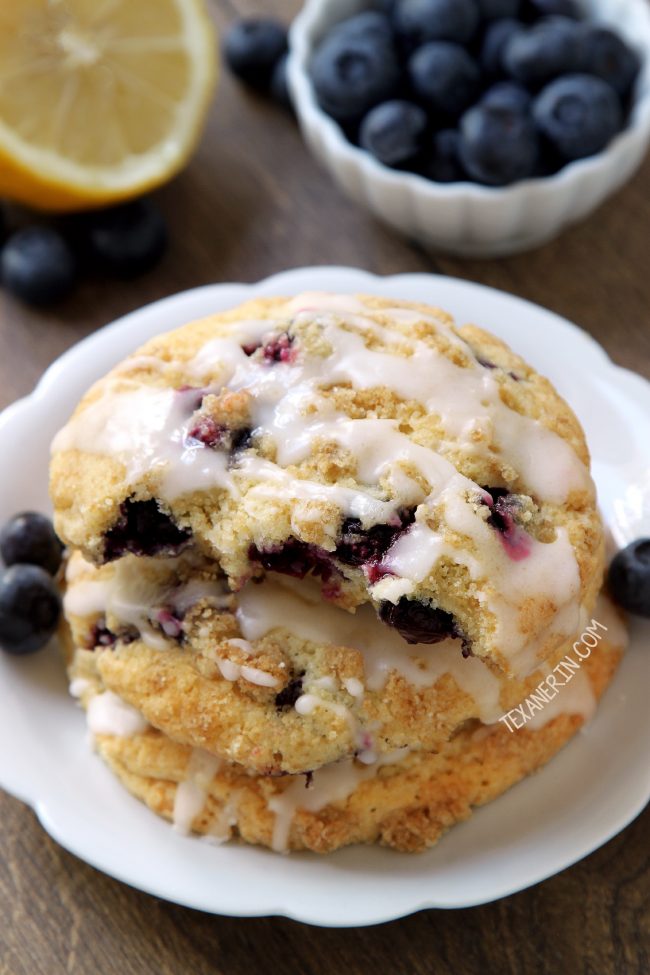 These blueberry cookies, which are really just like blueberry muffin tops, are some of the most delicious things I've ever eaten. It shouldn't be surprising, given all the sugar and butter in these, and the fact that the cookies are rolled in streusel, but they're worth it! And the blueberry + lemon combination is almost guaranteed to make you happy. :)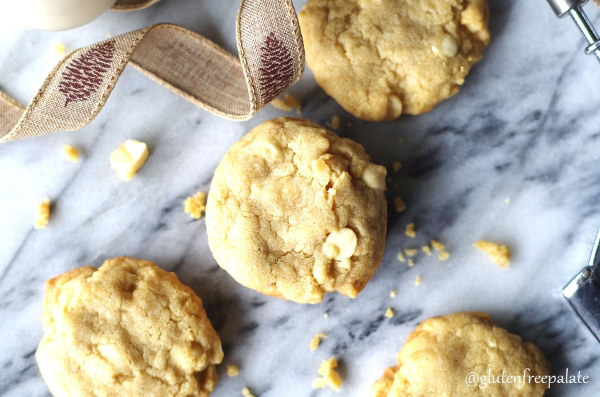 These gluten-free white chocolate macadamia cookies from Gluten-free Palate are chewy, crunchy, and soft all at once. If you've never tried macadamia nuts + white chocolate together, you're missing out!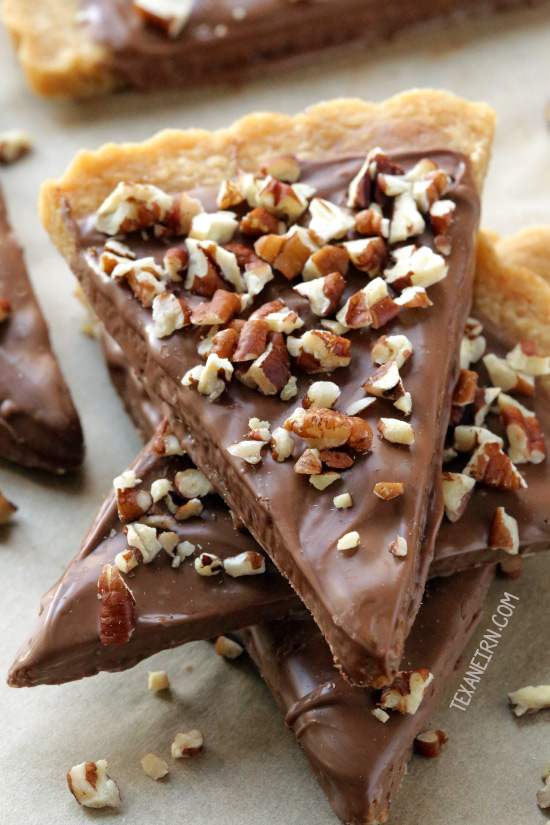 This chocolate dipped brown sugar shortbread is a typically Christmas-y cookie that should be enjoyed year-round. We loved these cookies so much that we made them as gifts for basically everyone we know! They look great and more importantly, are ridiculously delicious.
Gluten-free Dairy-free Cookies: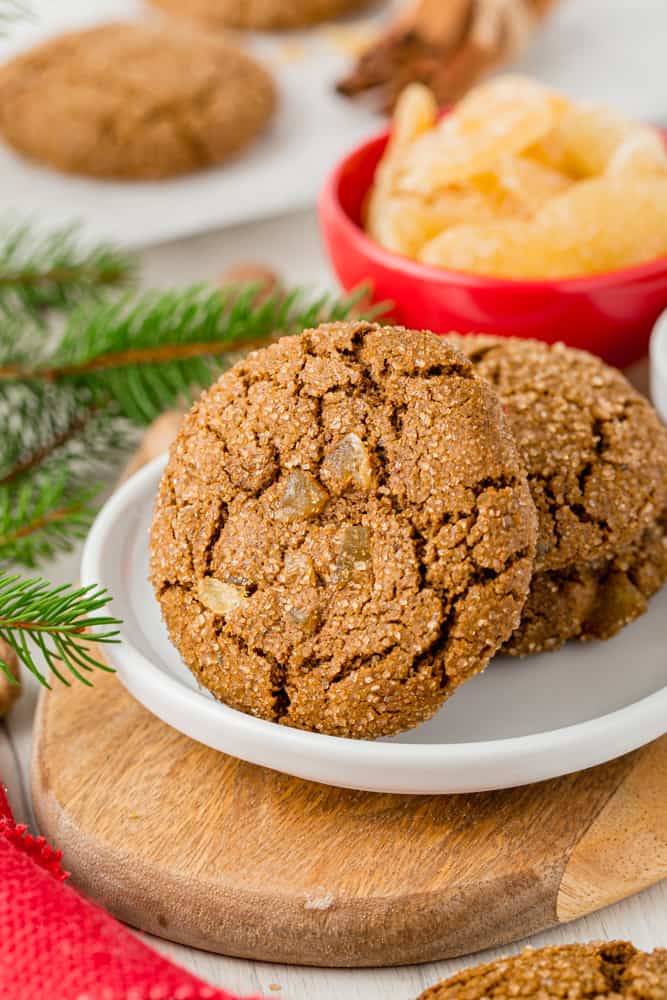 These molasses cookies are soft, chewy and remind me of the Archway cookies from my childhood! I highly recommend not waiting until Christmas to try these out. If you've never had a molasses cookie before, I'm here to tell you that they taste WAY better than they sound!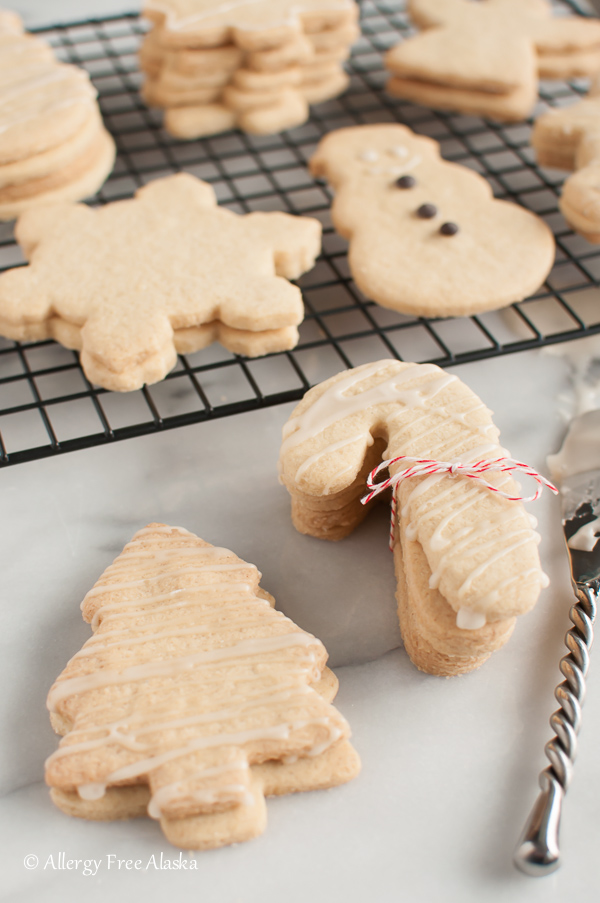 These gluten-free dairy-free sugar cookies from Allergy-free Alaska are perfect for any holiday, or just whenever!
Good luck finding a chewier, most delicious recipe than these gluten-free oatmeal cookies. ;) Seriously – they're everything you could want in a cookie!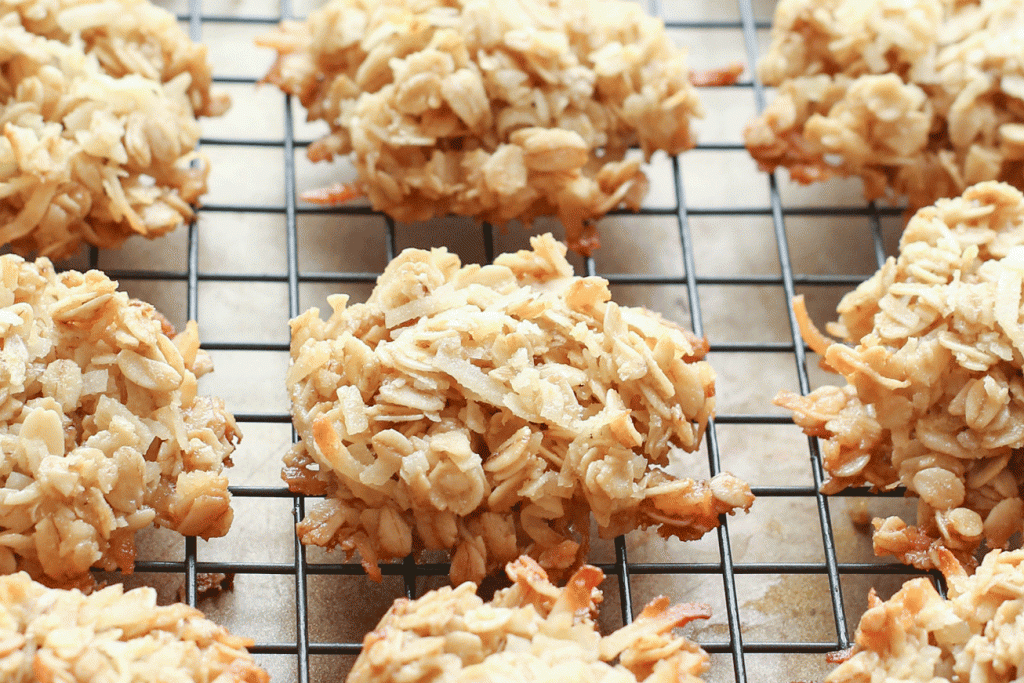 You only need 5 ingredients for these coconut lover's oatmeal cookies from Barefeet in the Kitchen! They really couldn't be any simpler.
Gluten-free Vegan Cookies: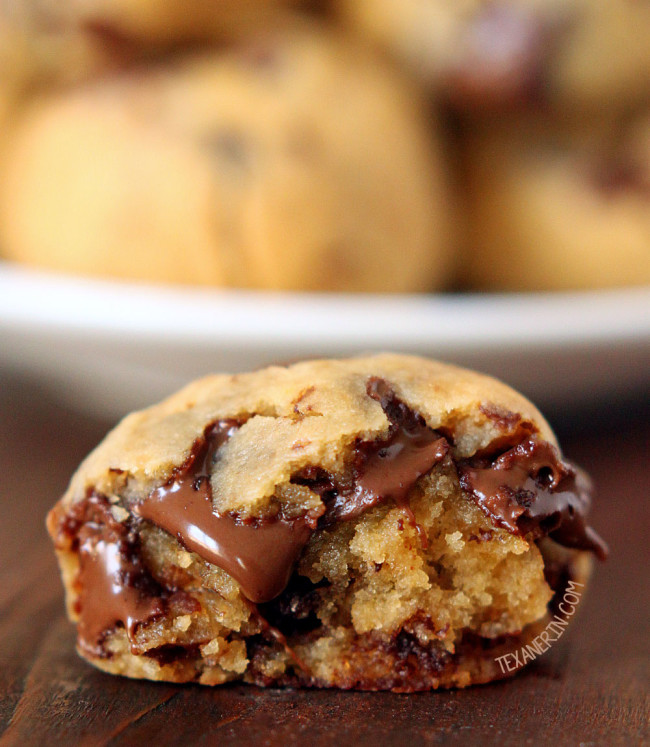 These peanut butter chocolate chip cookie dough bites are my second most popular recipe, even 5 years after posting them! They're based on chickpeas (which I promise you can't taste! I don't like chickpeas, so…), peanut butter and honey or maple syrup. They're just magical straight from the oven.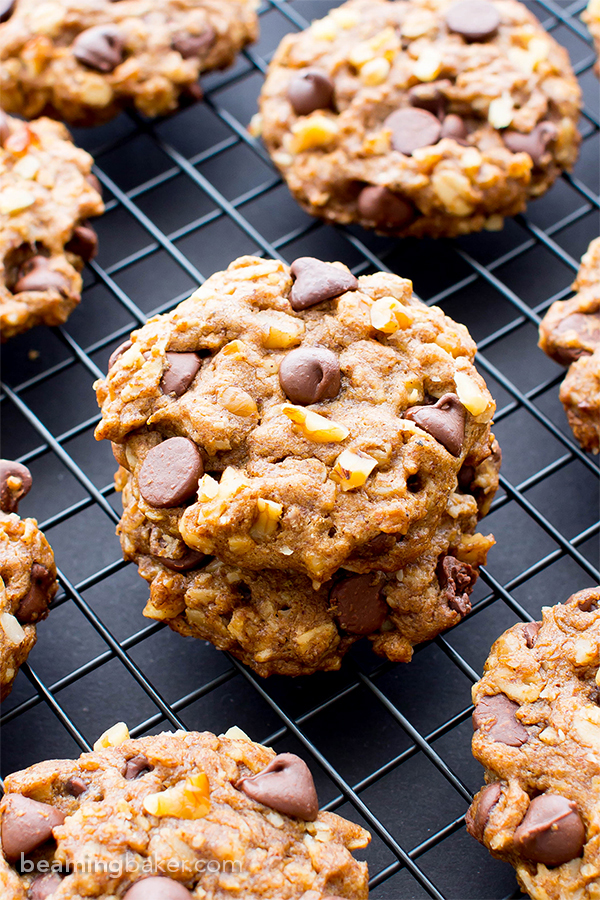 These vegan almond butter chocolate chip walnut oat cookies from Beaming Baker use oats, oat flour and almond butter to create a perfectly chewy texture!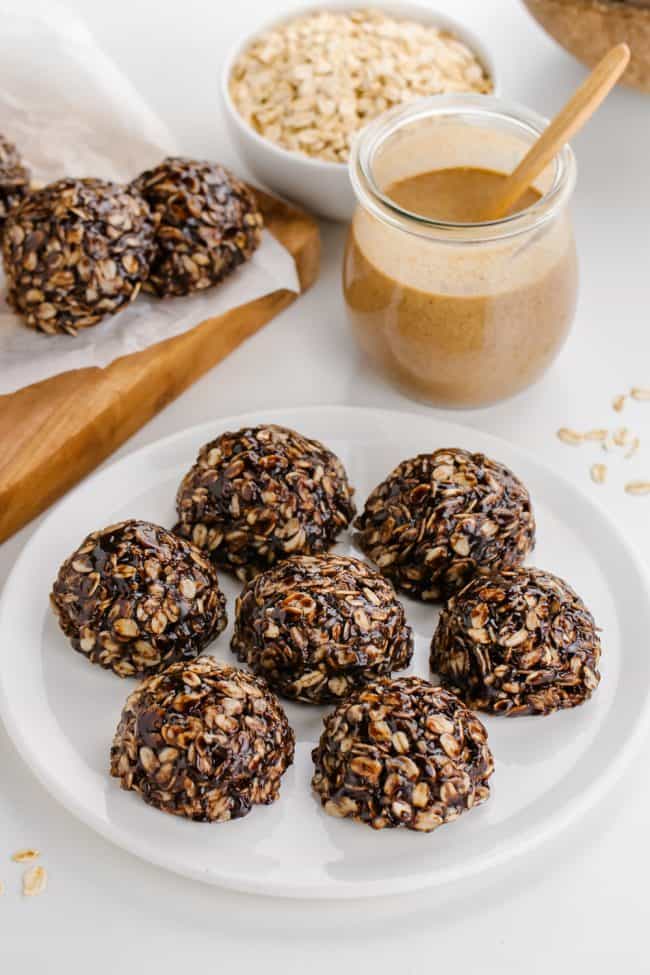 One of my favorite no-bake cookies! These no-bake chocolate oatmeal cookies are super chewy and vegan, as well. This recipe has a nut-free option.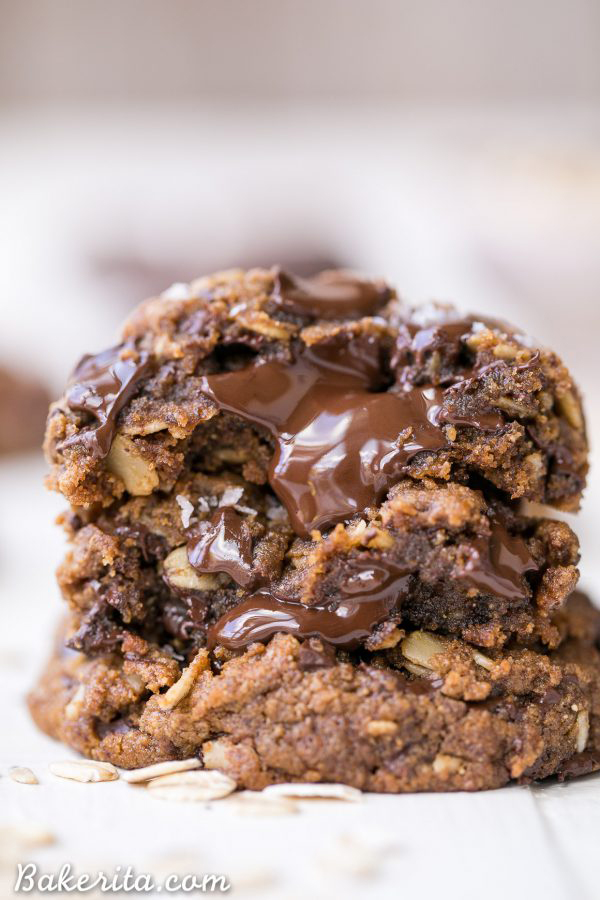 Bakerita's oatmeal chocolate chip cookies are calling my name. They're gooey in the center with crispy edges and big chocolate chunks. Sounds perfect to me!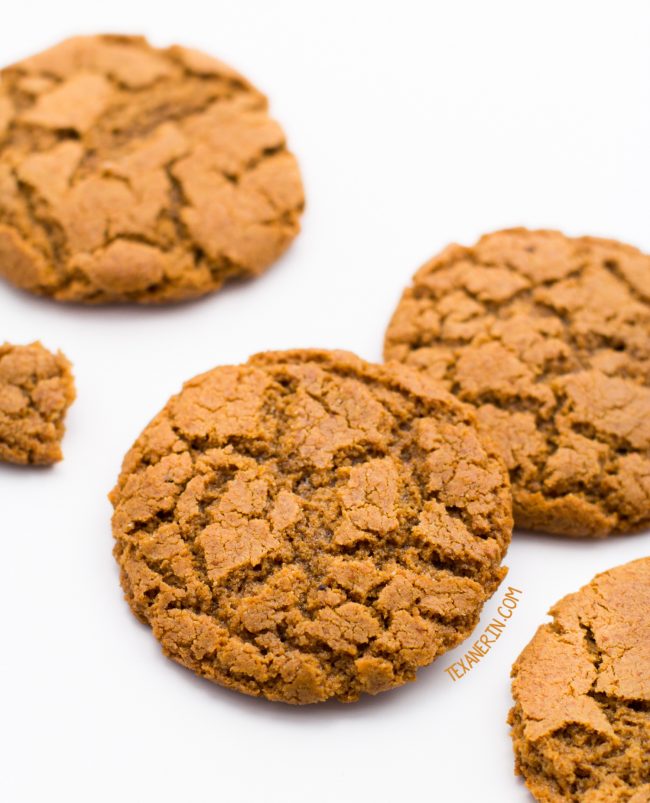 My gluten-free peanut butter cookies are flourless, super easy to make, and require just a few ingredients and minutes! You know those 3-ingredient peanut butter cookies? This recipe is a huge improvement over those!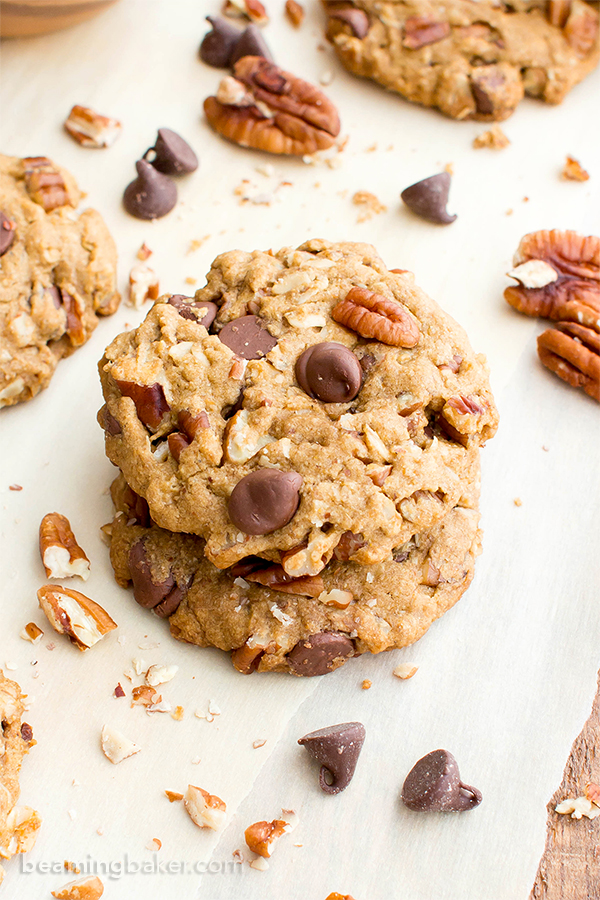 Beaming Baker's maple pecan chocolate chip cookies are on my must-try list. I'm always down for maple + pecan anything!
Grain-free Cookies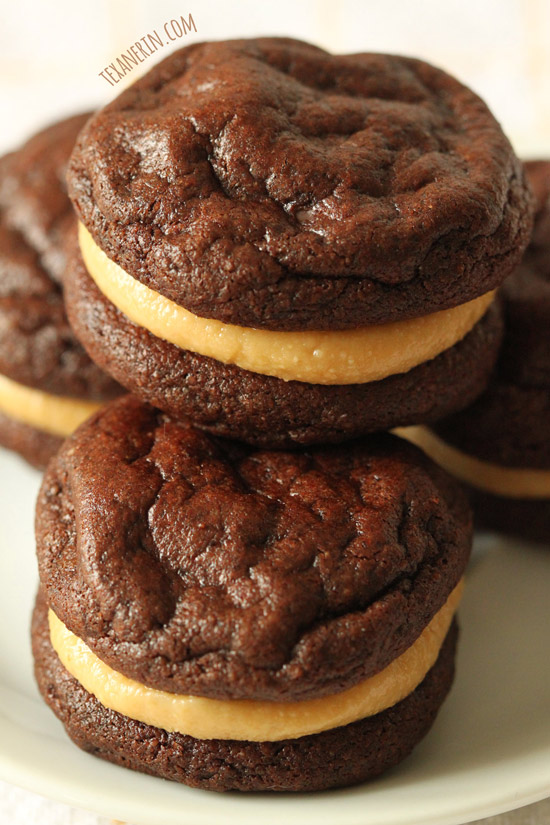 The cookies in these flourless chocolate peanut butter cookie sandwiches are kind of like a cross between a chewy and fudgy cookie and a brownie. And the peanut butter cup-like filling just sends them over the top!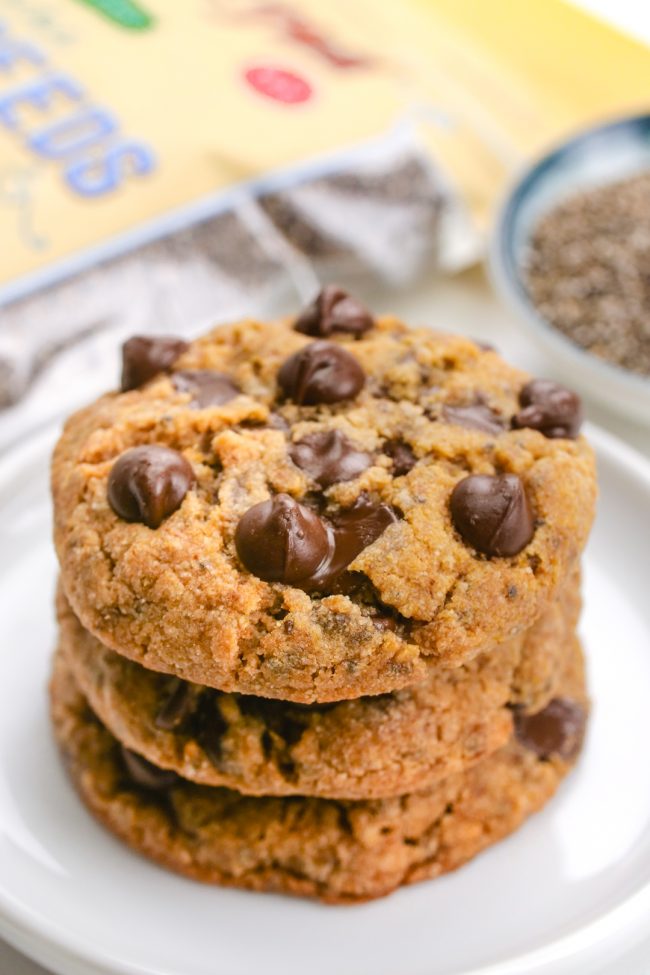 These gluten-free vegan peanut butter cookies are crazy delicious. They're so extremely peanut buttery – way more than other peanut butter cookies using natural peanut butter!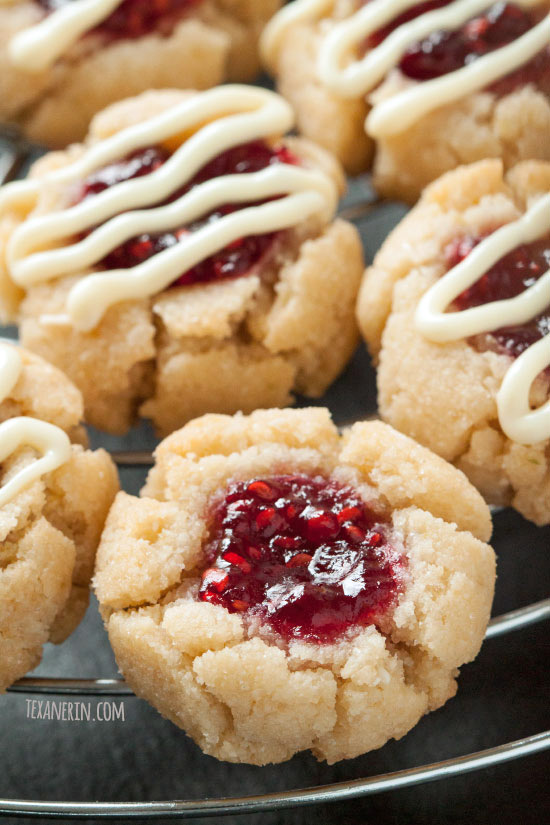 My grain-free and gluten-free thumbprint cookies have been a big hit. I like them with raspberry jam and lemon zest + extract or with almond extract, but you can use whatever jam and flavoring you'd like!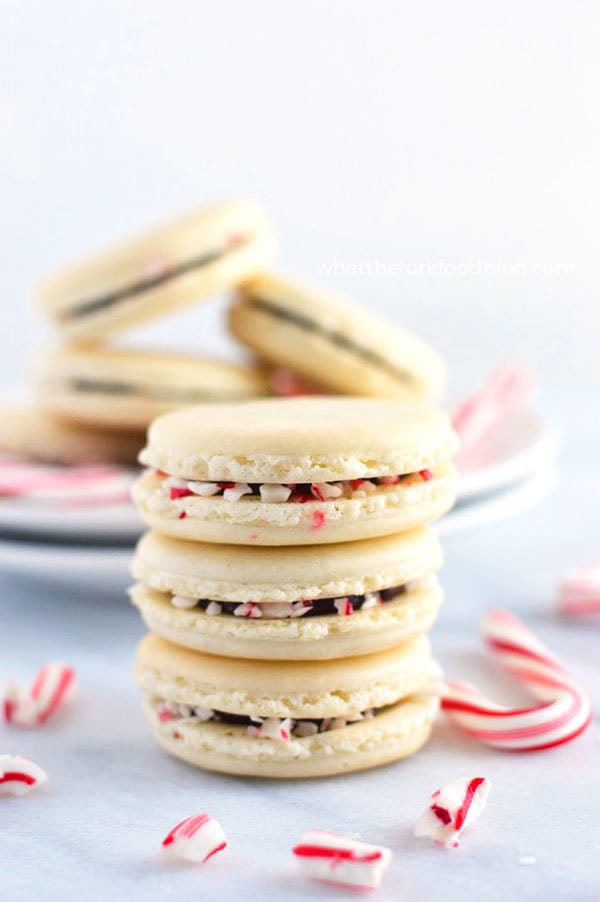 Not only do these peppermint macarons from What the Fork sound delicious, but they're free of food coloring! Something that's always turned me off of other recipes.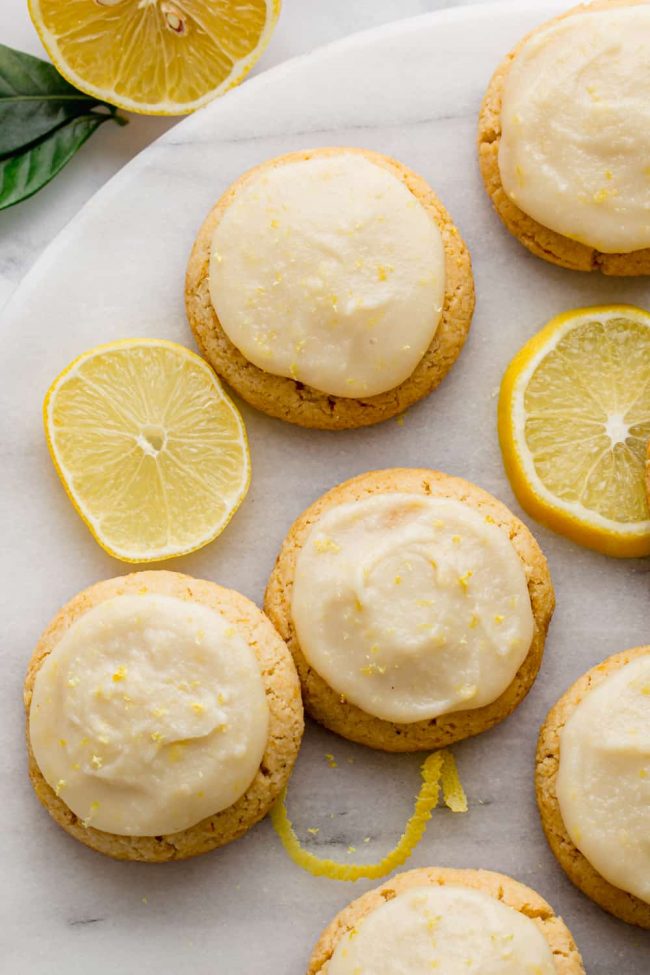 My gluten-free lemon cookies are also vegan, have a delicious frosting and are so easy to make!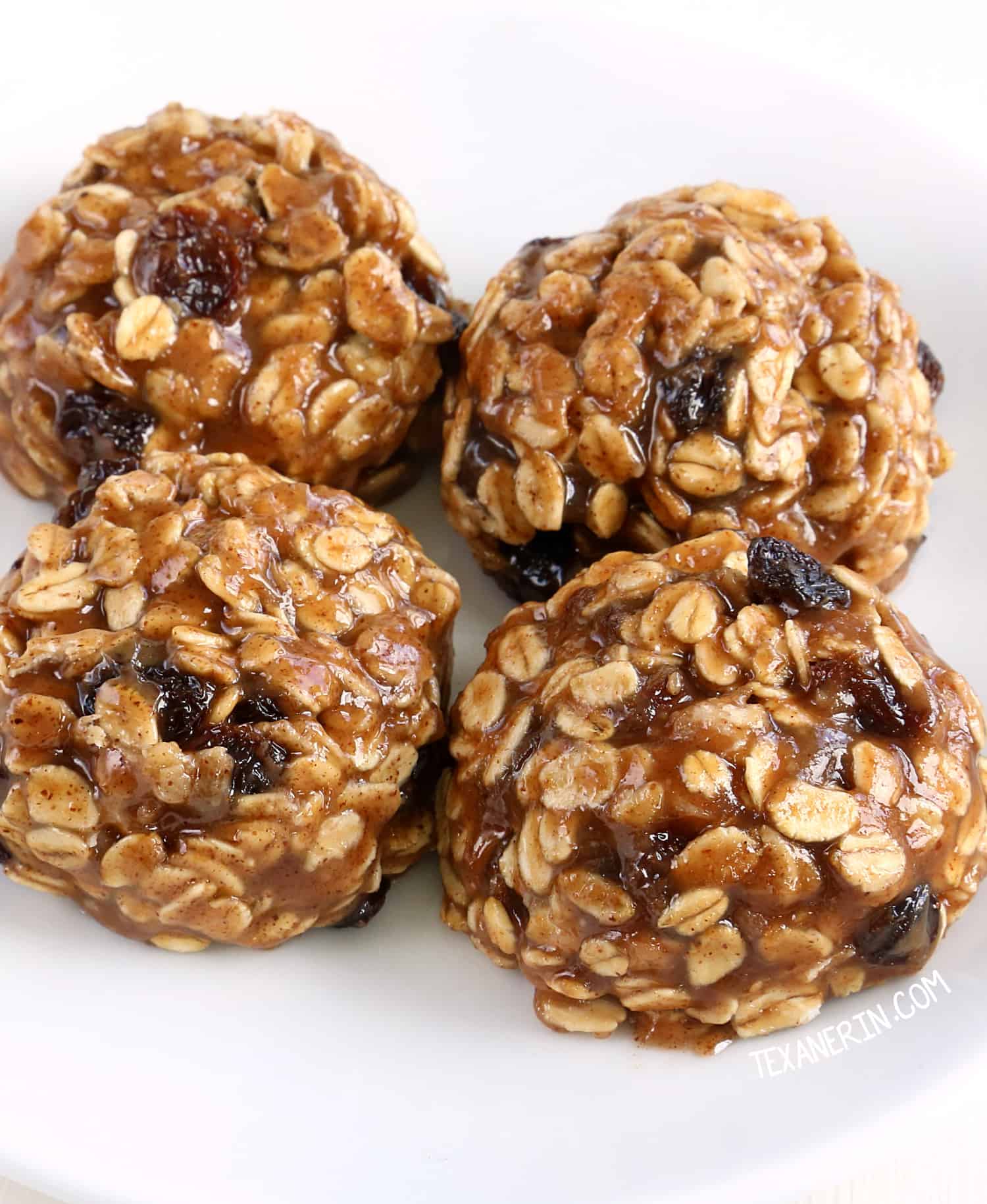 These no-bake oatmeal cookies are naturally vegan, gluten-free, dairy-free and 100% whole grain. Can be made as oatmeal raisin cookies or with chocolate chips!
I hope you found some inspiration! Which recipes do you want to make first?